Forbush Corner
4971 CR-612 (1/4 M East of I-75, Exit 264) Frederic, Michigan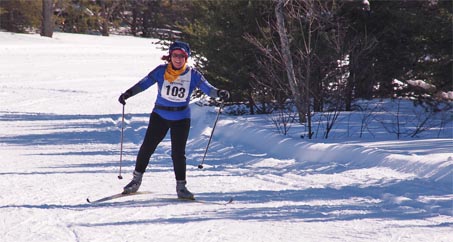 A unique cross country experience !!!
Enjoy miles of rolling, wooded trails that are carefully designed for all levels of ability and immaculately groomed by the largest fleet of nordic only grooming equipment in the Midwest. Combine that with the local Frederic micro-climate of early and frequent snowfalls, and it all adds up to FUN !!!
Trails groomed for both skating and classical skiing
Snowshoe trails
Ski shop featuring Madshus skis and equipment
Expert ski sizing services
Rental equipment
Lessons available
Warming Room for taking a break
Snacks and drinks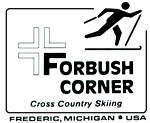 www.forbushcorner.com
Trail Conditions
01/16/2017
New Snow: Please check our FB page or www.forbushcorner.com for up-to-date information on snow conditions and grooming.
km of trails open: 35
Photo Gallery